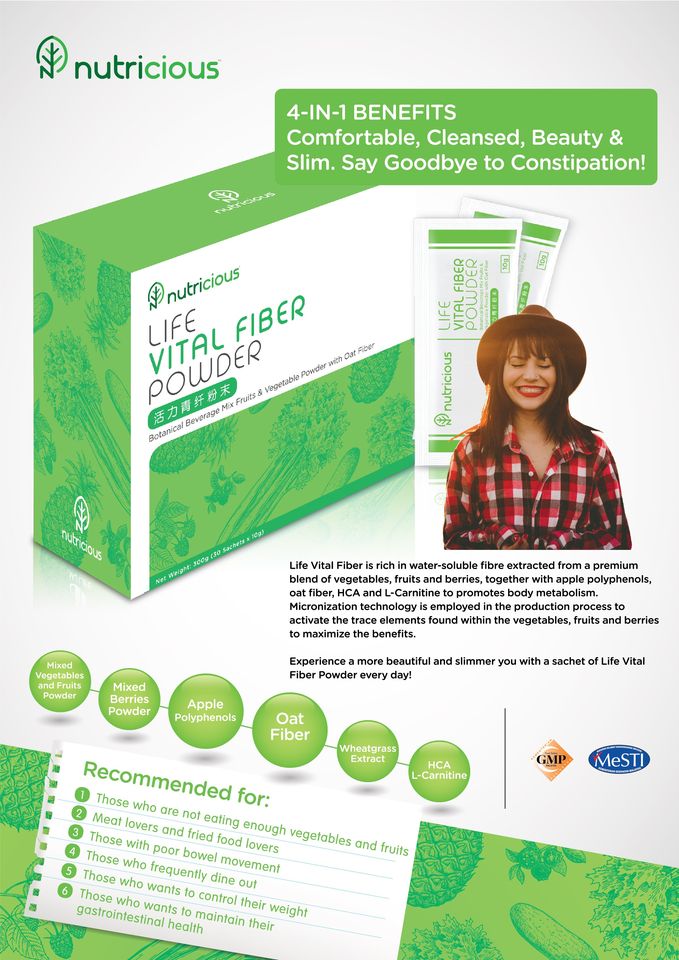 Life Vital Fiber Powder
Nutricious Fiber Powder (10g x 30 sachets)

Botanical Beverage Mix Fruits & Vegetable Powder with Oat Fiber

Ingredients:
Fruits & Vegetable Powder (Kiwi, Pineapple, Cucumber and Celery), Mixed Berries Powder (Blackberry, Raspberry, Blueberry and Elderberry), Apple Powder, Oat Fiber, Wheatgrass Powder, Spirulina, Garcinia Cambogia, L-Carnitine and Fructo-oligosaccharide.

Direction to use:
Mix one sachet with 100-150ml of cold water, stir well and consume immediately.

Storage Instruction:
Store in a cool, dry place. Avoid from sunlight exposure.