ECOHEAL -Total Solution to Indoor Air Purification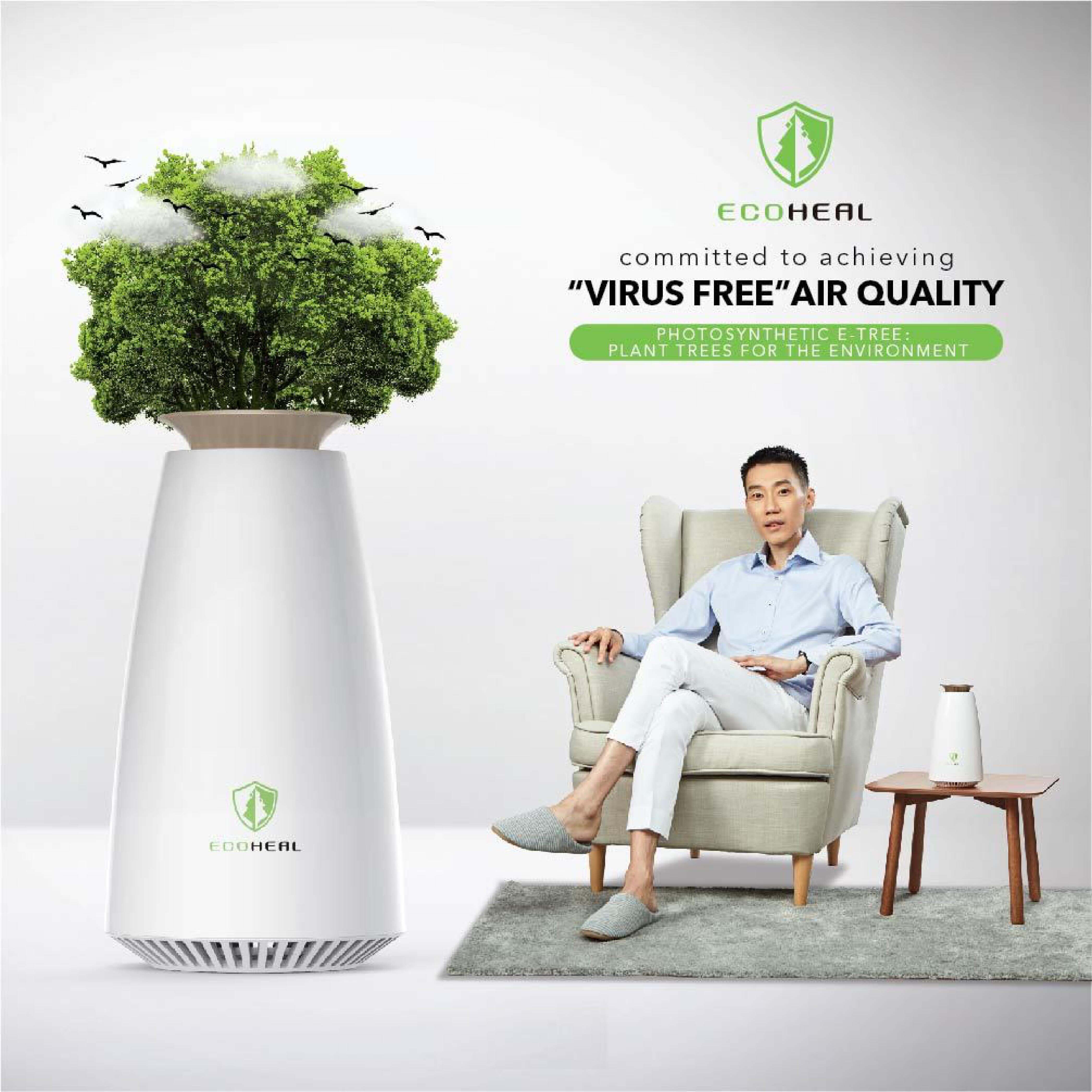 ECOHEAL committed to achieving
"VIRUS FREE" Air Quality
Photosynthetic E-tree :
Plant Trees for the environment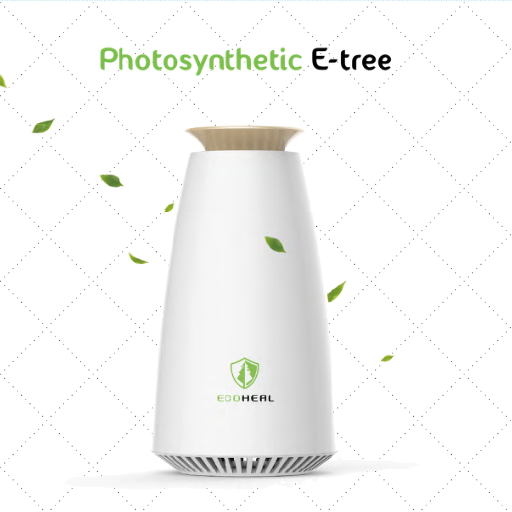 Pioneering a novel cleansing concept for simple and beautiful living
Ecoheal BM6+ is a powerful formaldehyde and odour eliminator, using PHI technology. The purification factors naturally bind to organic pollutants such as benzene, formaldehyde, and convert them into harmless carbon dioxide an water. In the process, smoke, odour and volatile gases in the air are eliminated.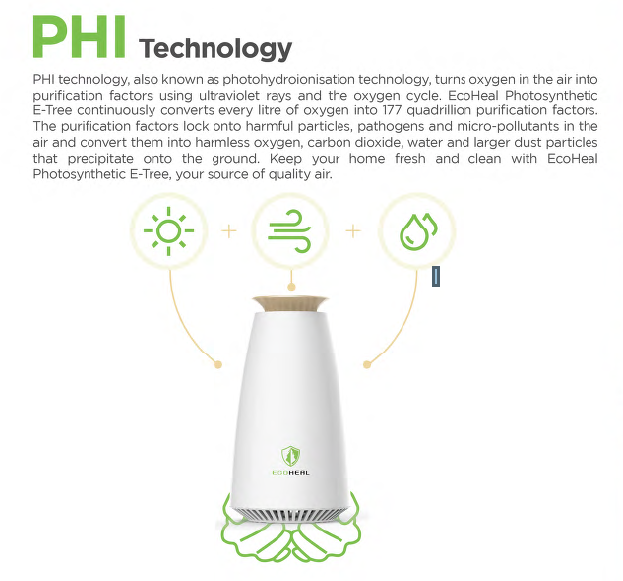 A total solution that purifies air
down to the nano level
Studies show that indoor air pollution is 5 times worse than outdoor pollution. According to the United States Environmental Protection Agency, most of the air we breathe is indoors where we spend 90% of our lives. Indoor air can contain microscopic particles (pollutants from outdoor pollution and indoor sources like pet dander and indoor paint) which are invisible to the human eye and can be hazardous to health. It says that as modern homes become better sealed to comply with energy efficiency requirements, pollutants can be trapped inside and the circulation of airflow is compromised. Experts say to address health issues concerning indoor air pollution, the key is to identify, understand and control the pollutants.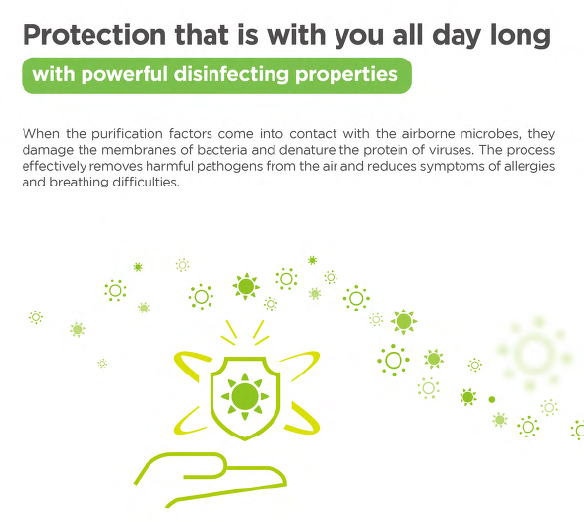 Removes 99.99% of pathogens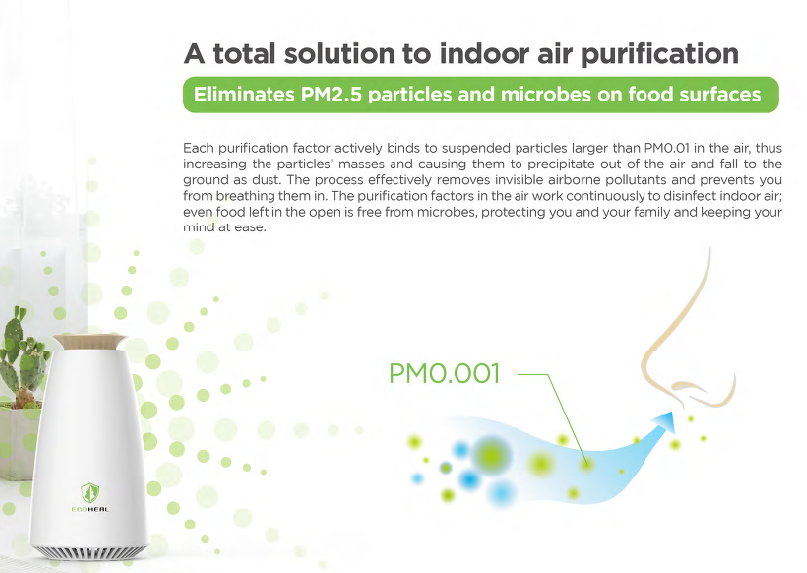 Active air purification

Reaches into every nook and cranny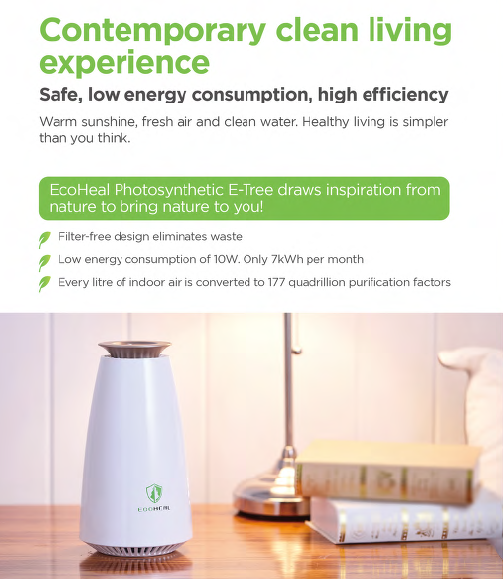 Enjoy a clean, comfortable and healthy lifestyle
the eco-friendly way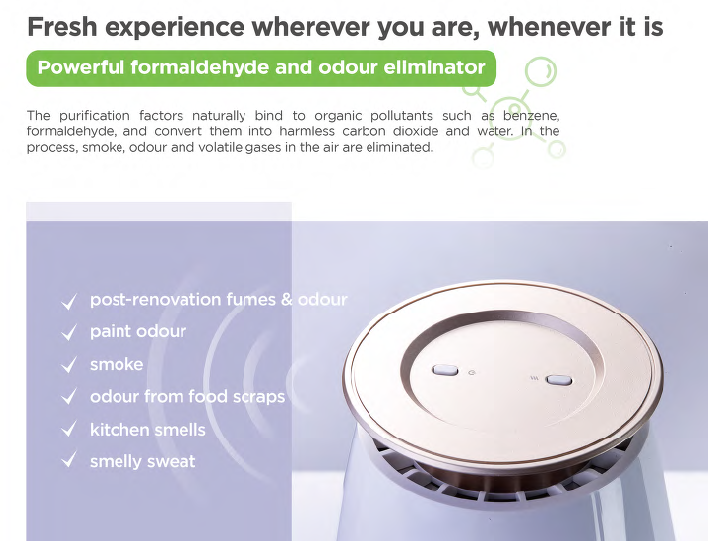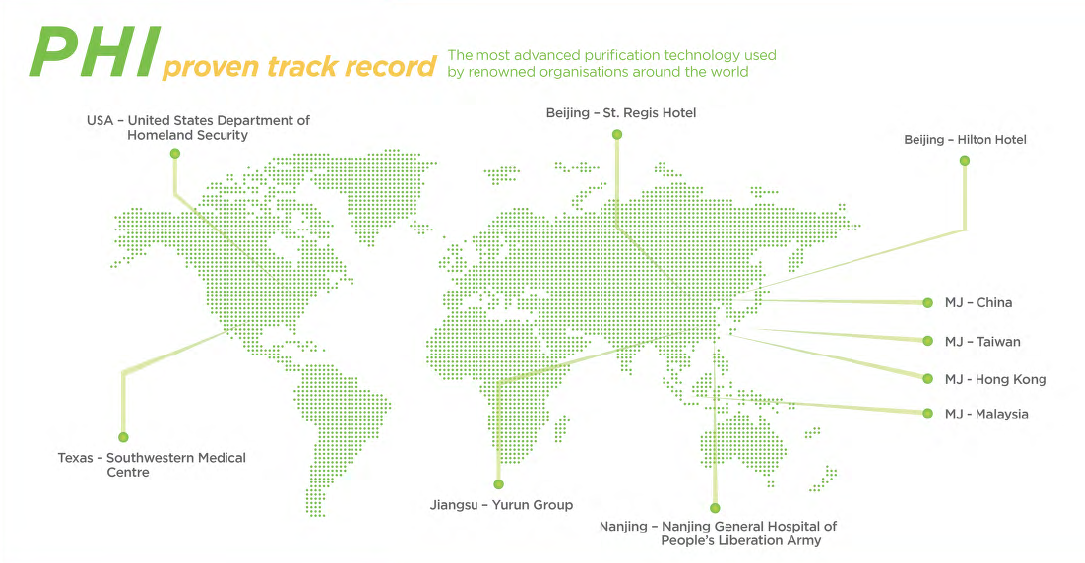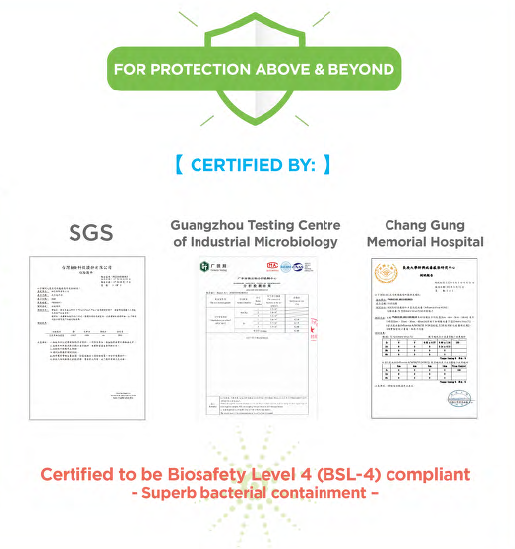 Premium Air Purifier anti virus

Ecoheal has 4 functions:
Purifier: Remove pollutants and allergens from the air
Ionizer: Decomposition of organic compounds in the air
Sanitizer: Eliminates microbes and viruses
Sterelizer: Disinfects the air
Eliminate cigarette odors
Instantly eliminates the spread of viruses and bacteria in sneezing
Eliminates microbes on the surface of food by removing 0.01 PM particles
This innovation is based on Photo-hydro-ionization (PHI) technology, which simulates the natural interaction between sunlight, water and chlorophyll. The proactive PHI technology decomposes and interacts with the equivalent of light and water to obtain the air of ultimate purity.
Specifications
Low power consumption: Extremely economical with less than 10W
Measurement : Bottom diameter 132 mm, Top diameter 82 mm, Height 250 mm
Weight: 75 gr
No filter
Suitable for an area of 20-50 sqm
Ecoheal Photosynthetic e-Tree
​A high end innovative air purifier without filter which combine ionizer and sterilizer to breathe clean air at home or in the office.
A 3-in-1 air purifier
Ecoheal is inspired by the natural process of photosynthesis of plants by the technology of Photohydroionization, PHI. A high quality of oxygen is produced with light, water and oxygen which is the most efficient and natural air purification process.
Let's see our experiments :
Experiment:Observe how the bread is being prevented from mold formation
The Goal: Observation on the prevention of mold forming by Ecoheal in 7 days


Day 1-7 white fresh breads were stored in 2 different environments with & without Ecoheal.
Day 8-17 Amazed? Now we shift one of the bread to each other's side and watch it....
the one already contaminated with mold in a non-Ecoheal environment and the bread that's still in good condition after being stored in a purified environment.

After storage for another 8 days, the result is absolutely beyond your imagination. The fully contaminated bread filled with mold is now completely clear of mold.


The Result: Ecoheal is proven not only to prevent mold formation but also reverse it!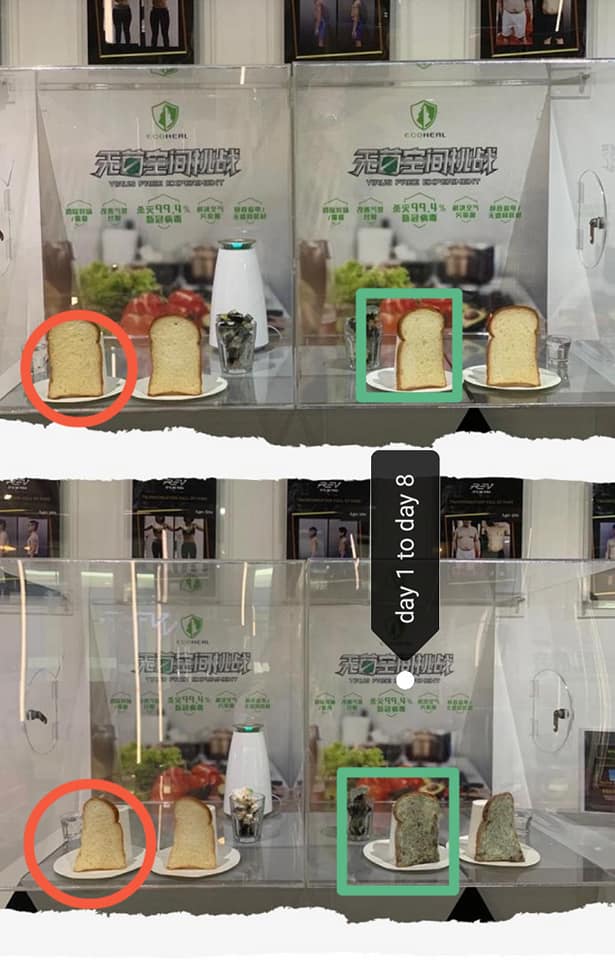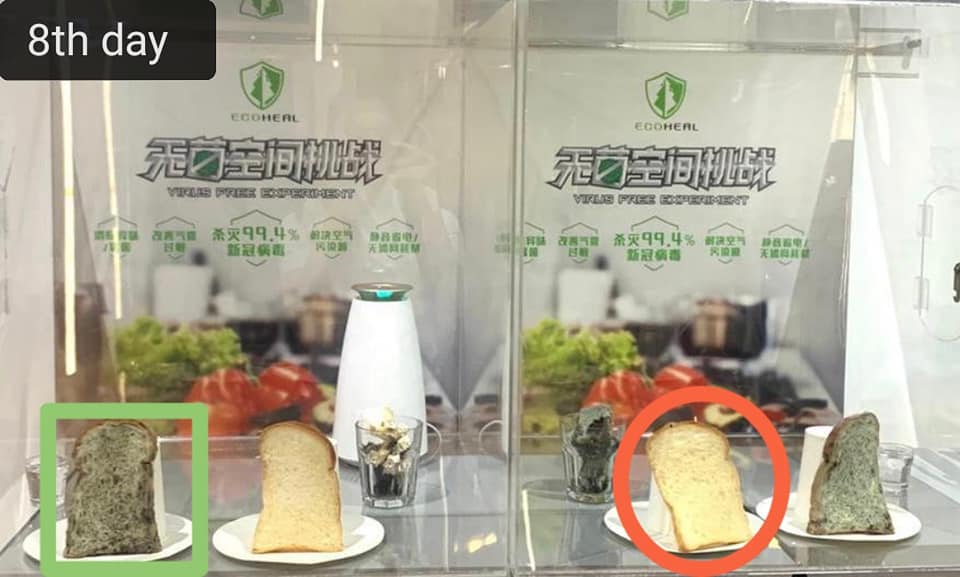 Further enquiry, please whatsapp/call us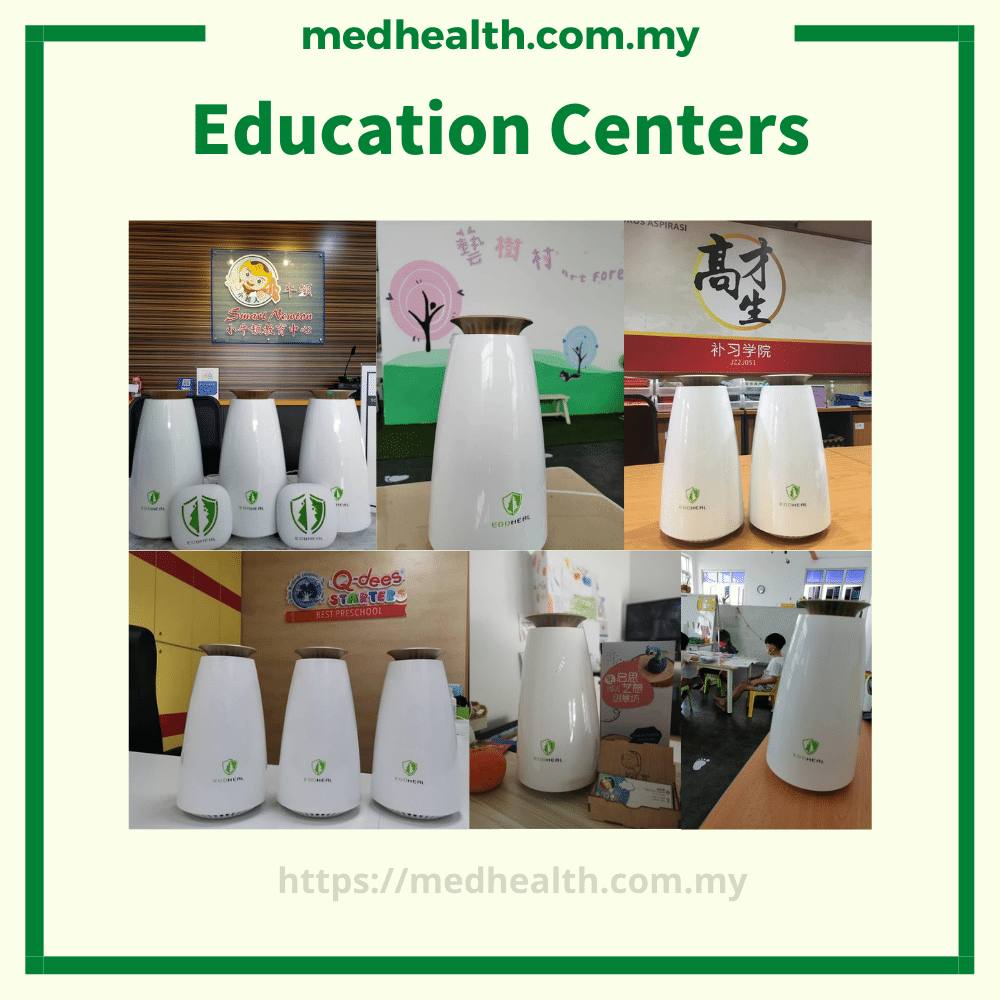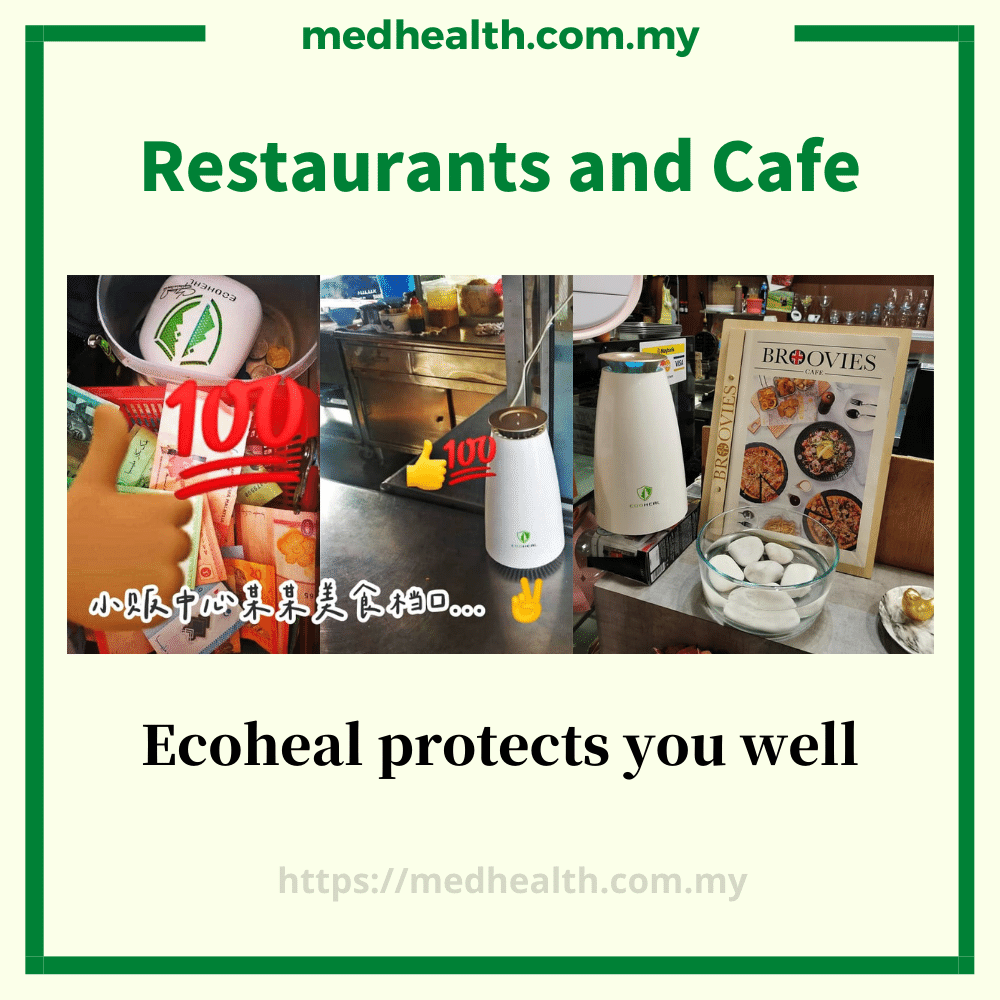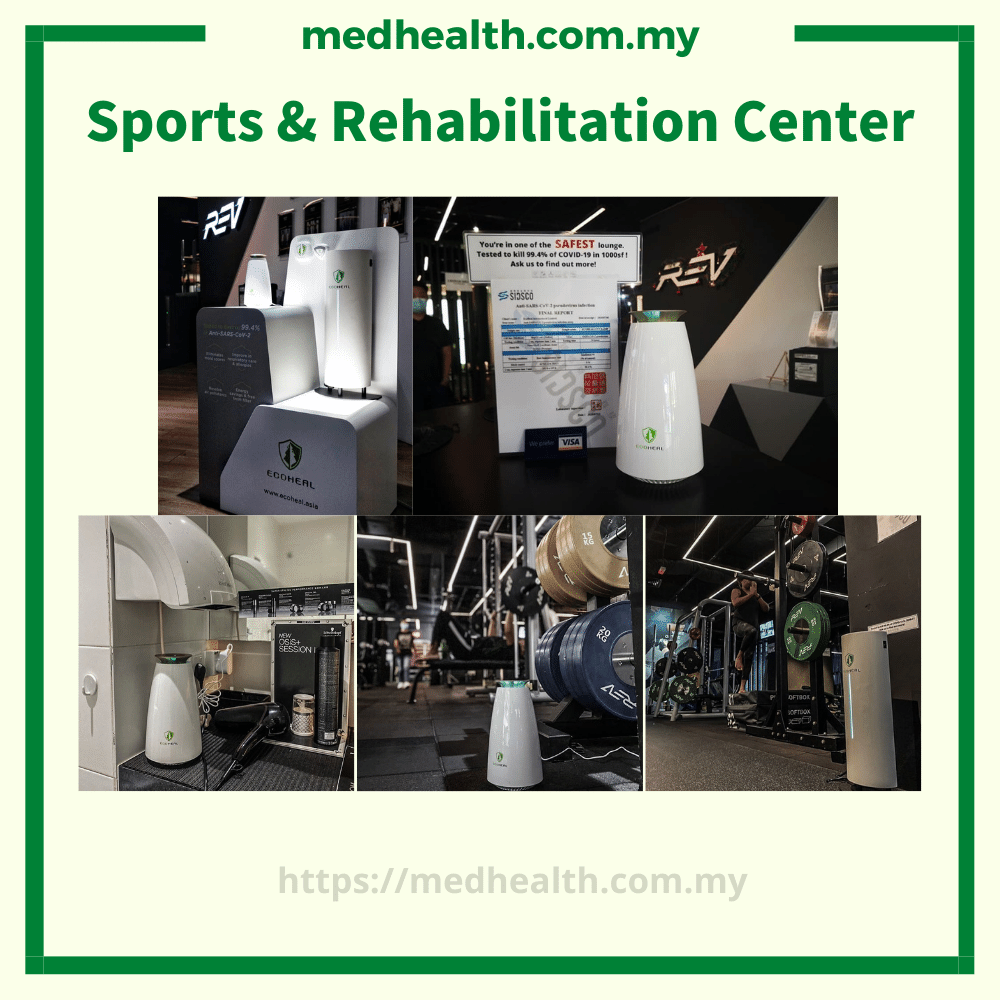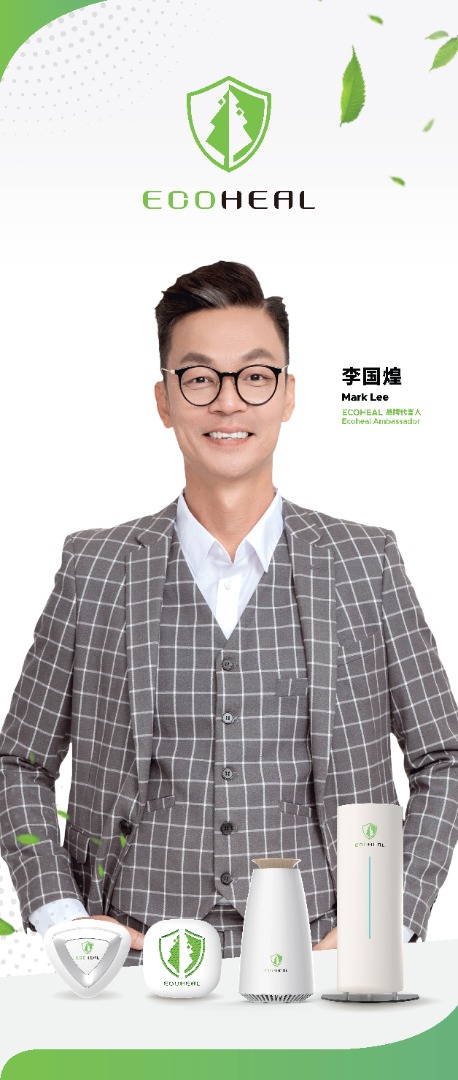 Special Offer, Please Contact here