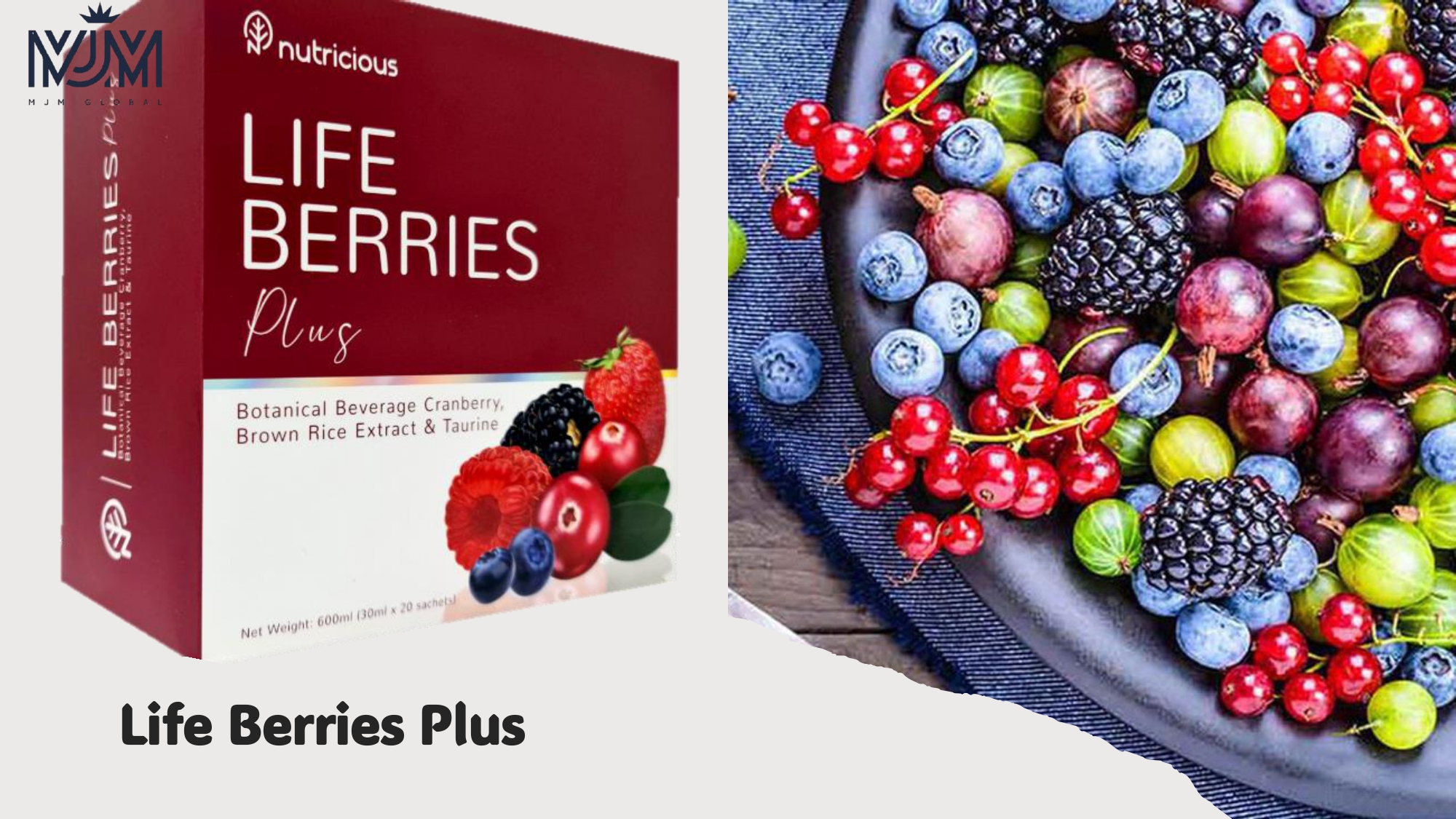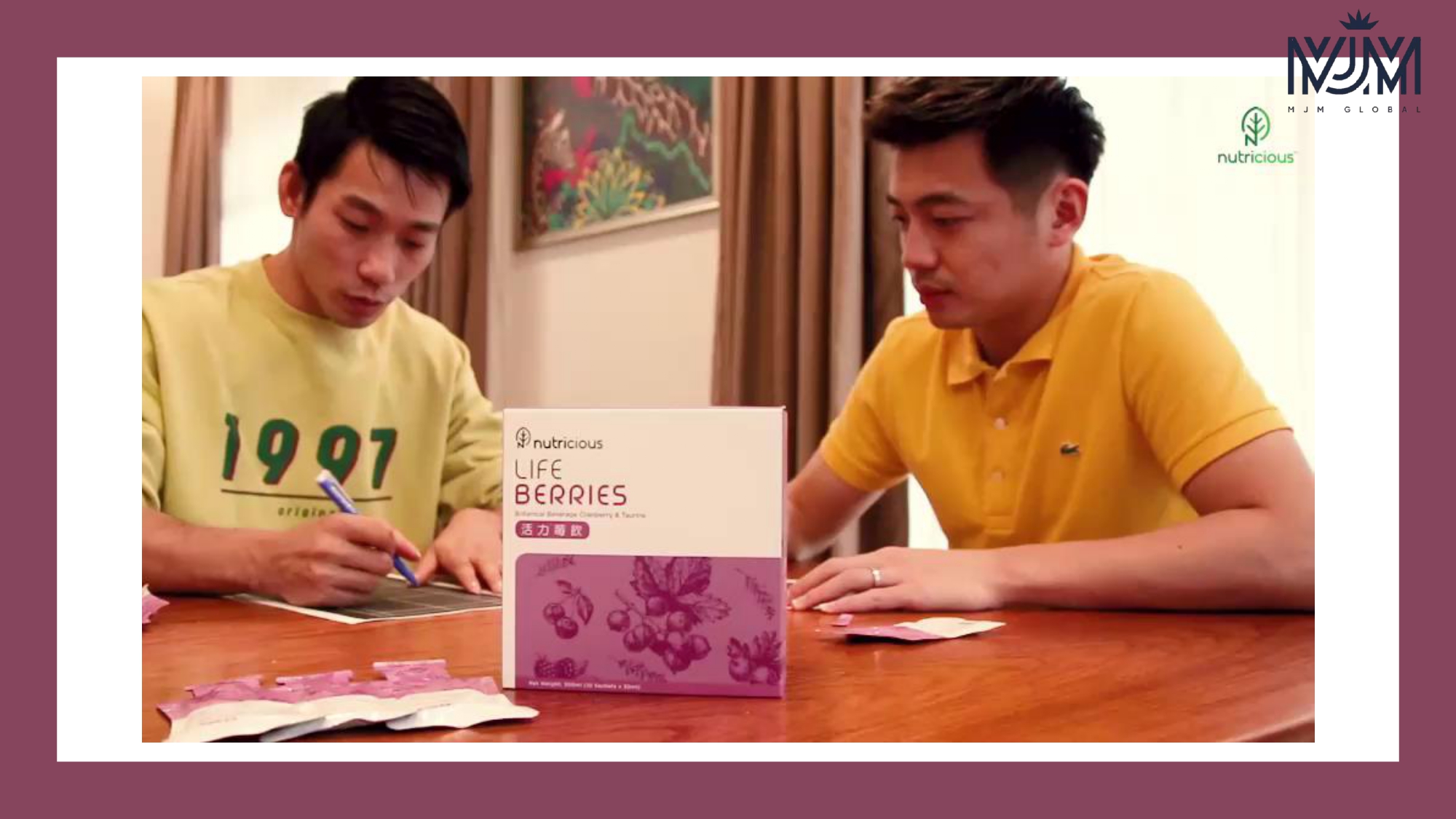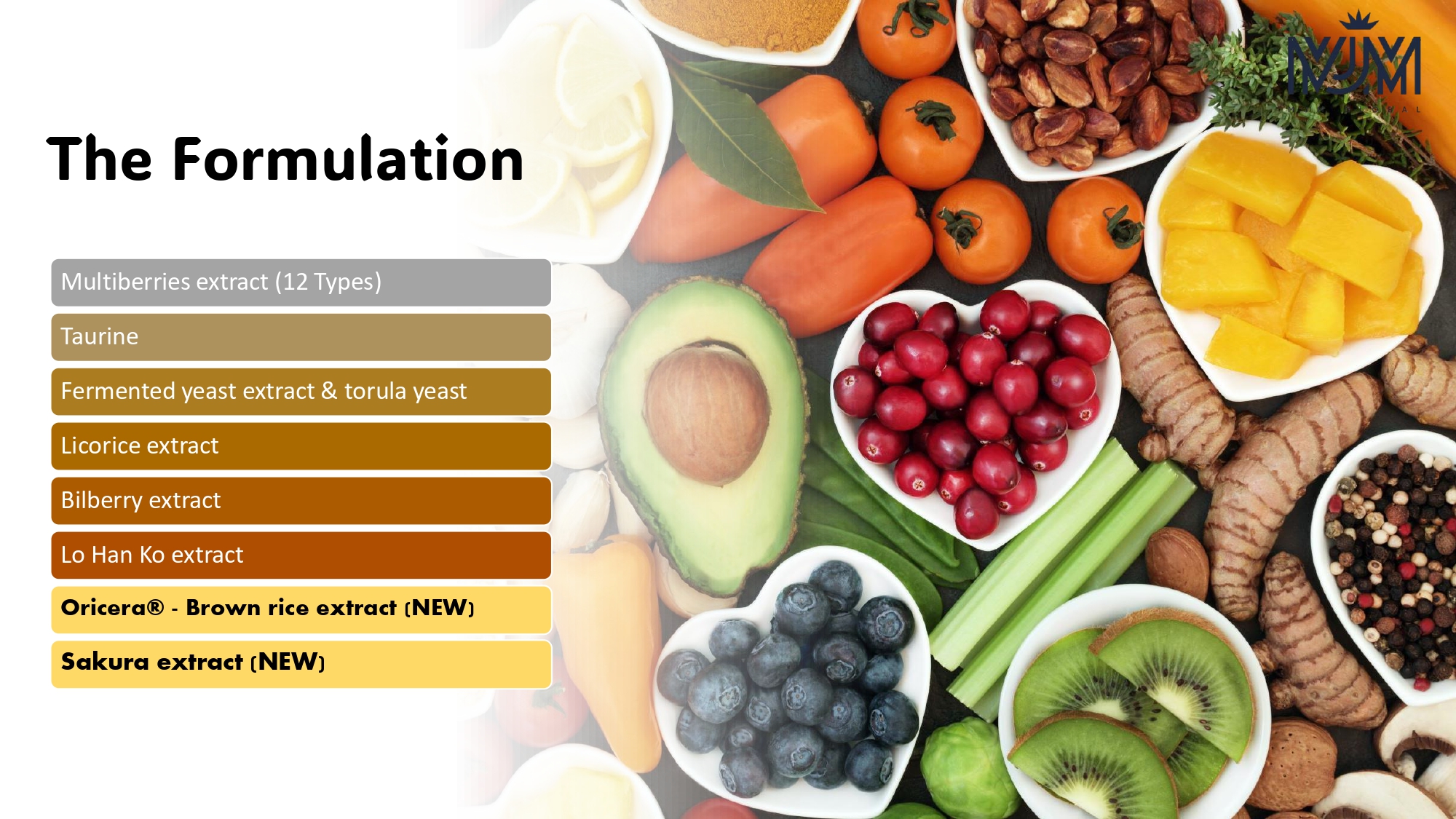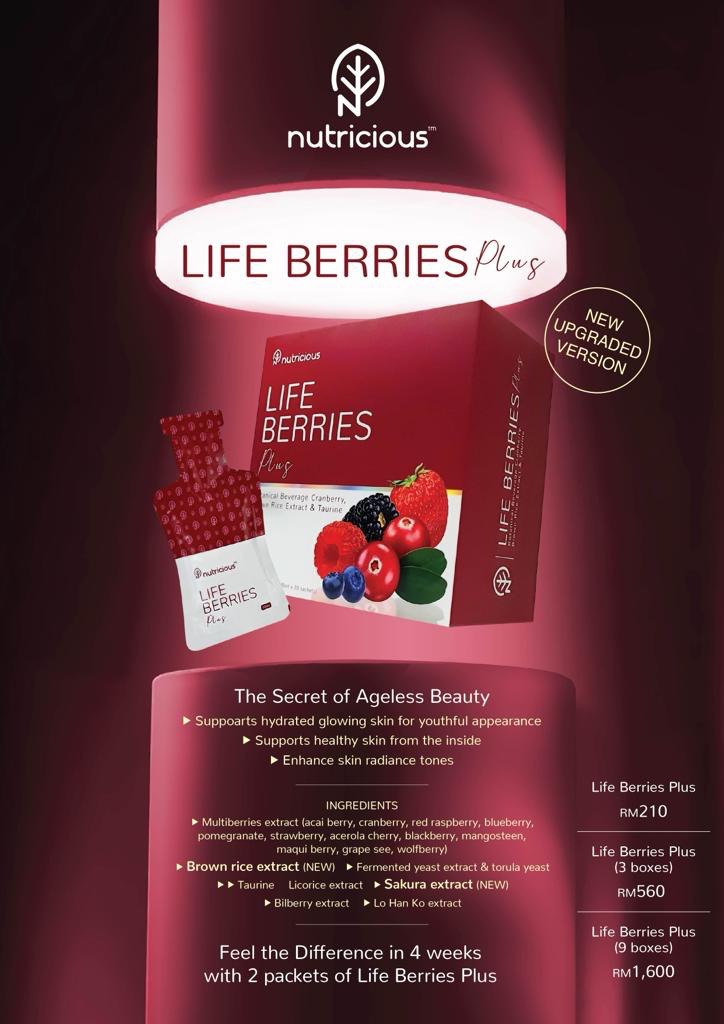 Starting today, you have the opportunity to acquire the enhanced version of Life Berries Plus.
This upgraded version offers an improved ingredients.
Get your upgraded version today!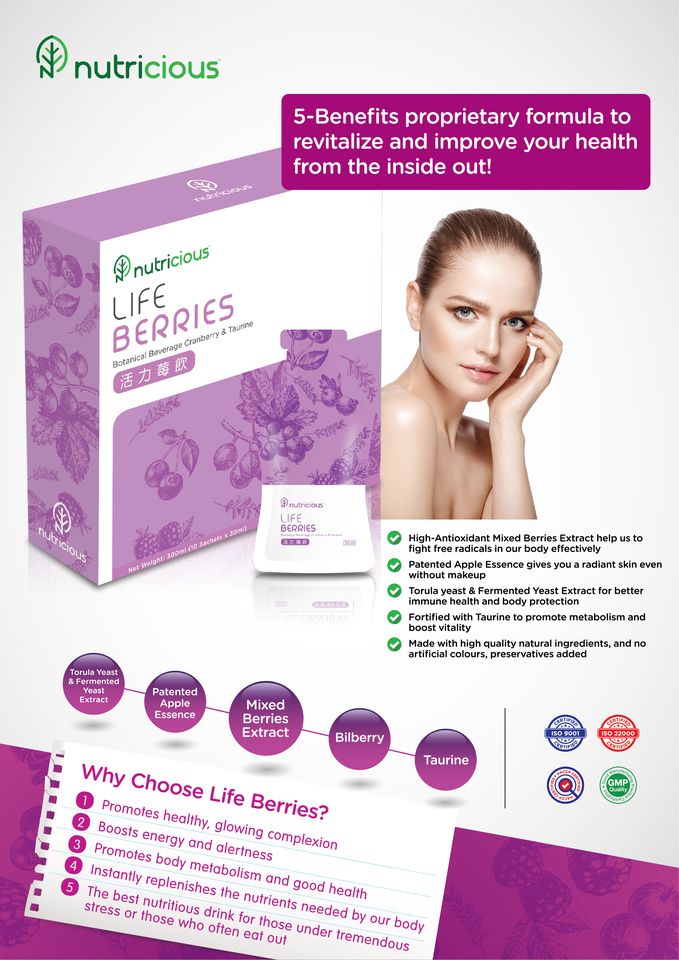 LIFE BERRIES (Botanical Beverage Cranberry & Taurine Botanic) Q&A
Q1 WHAT ARE THE BENEFITS OF LIFE BERRIES TO OUR HEALTH?
A: The mixed berry extract (containing polyphenols), patented apple essence, taurine, bilberry extract, torula yeast (containing glutathione), and yeast extract in Life Berries are all high-quality natural health ingredients. This complete formula has high antioxidant properties, which help to fight off free radicals, maintain healthy skin, anti-aging, enhance immunity, and allow you to remain youthful and energized from the inside out!
Q2 WHAT ARE THE ADVANTAGES OF LIFE BERRIES?
A: The Life Berries are packed as individual sachets that are convenient for traveling. Moreover, it has an excellent sweet and sour taste. Comprised of a proprietary five-ingredients formula including mixed berry extract, patented apple essence, taurine, bilberry extract, and torula yeast with yeast extract, Life Berries is formulated for various health benefits to help you to look good and feel good.
• Those with frequent sun exposure
Q3 WHO IS SUITABLE TO CONSUME LIFE BERRIES?
A: Life Berries help to keep you energized and enhance your overall health. It is suitable for:
• Those who want to their improve energy level
• Those who sleep late and work under pressure
• People who want to slow down aging
• Those who want to enhance physical strength and
• Those who want healthy skin improve immunity
Q4 WHO IS NOT SUITABLE TO CONSUME LIFE BERRIES?
A: Life Berries are made from a variety of natural plant extracts and it is suitable for most people. However, for the following specific groups, please consult a doctor or nutritionist before taking it:
• Pregnant women, breastfeeding women
• People with special health conditions/people who are on long-term medication
• People who are allergic to glutathione
Q5 WHAT IS THE SERVING SUGGESTION OF LIFE BERRIES?
A: It is recommended to take 1 sachet per day after breakfast. If you have any inquiries,
Please feel free to consult our health management consultant.
Q06 IS LIFE BERRIES SAFE FOR CONSUMPTION?
A: Life Life Berries is acknowledged with many food safety certifications, including ISO 9001, ISO 22000, HACCP, GMP that ensure the level of safety and quality of the product. Hence, it is totally safe for consumption.
Q07 HOW TO STORE LIFE BERRIES?
A: Please store it in a cool, dry place (below 30°C) and away from direct sunlight. Finish immediately once it is opened.