Experiencing an Unexpected Allergic Reaction?
Get it diagnosed with allergen screen test
What is allergy and food intolerance?

Allergies are caused by hypersensitivity to substances present in the environment, called allergens. Normally harmless, allergens trigger mild to life-threatening symptoms in people with sensitivities when inhaled or ingested. On the other hand, food intolerance may relate symptoms of many chronic disorders.
lgE-mediated acute allergy
[Symptoms: runny nose, hives or breathing difficulties] Triggers for acute allergies can be identified by taking into consideration past allergic reactions, and allergen testing. Once identified, patients can improve their quality of life by eliminating or reducing allergens from their environment, or receiving immunotherapy treatment.
lgG-mediated food intolerance
[Symptoms: dermatology, respiratory, neurological, ophthalmology, digestive problems] Symptoms of food intolerance are caused by eating foods which do not agree with one' s digestive system. Symptoms can vary greatly, and may be overlooked or misdiagnosed. Without addressing the source of the symptoms, irreversible damage can be caused over time.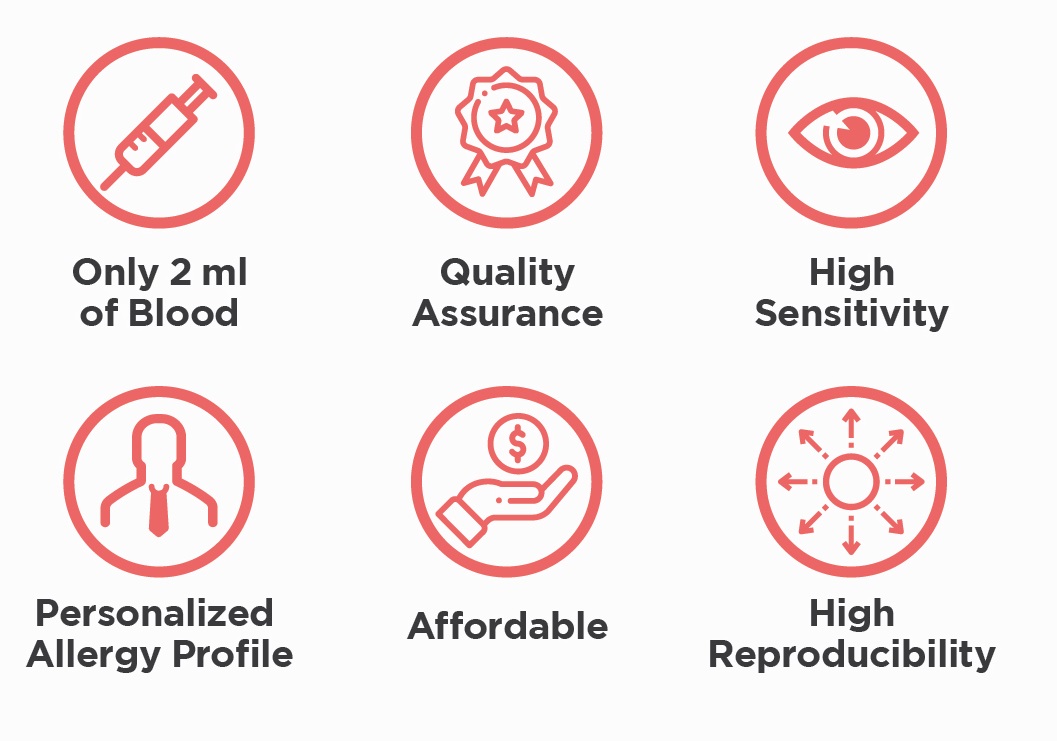 How does allergen screen test work?
The allergen/food intolerance screen test is based on FLISA (Fluorescent-Linked lmmuno-Sorbent Assay) and micro-array technology that can test up to 224 allergens/food Intolerance simultaneously with fluorescent-linked anti-lgE/lgG antibodies.
The following is G101 Specific IgG Screening Test detail :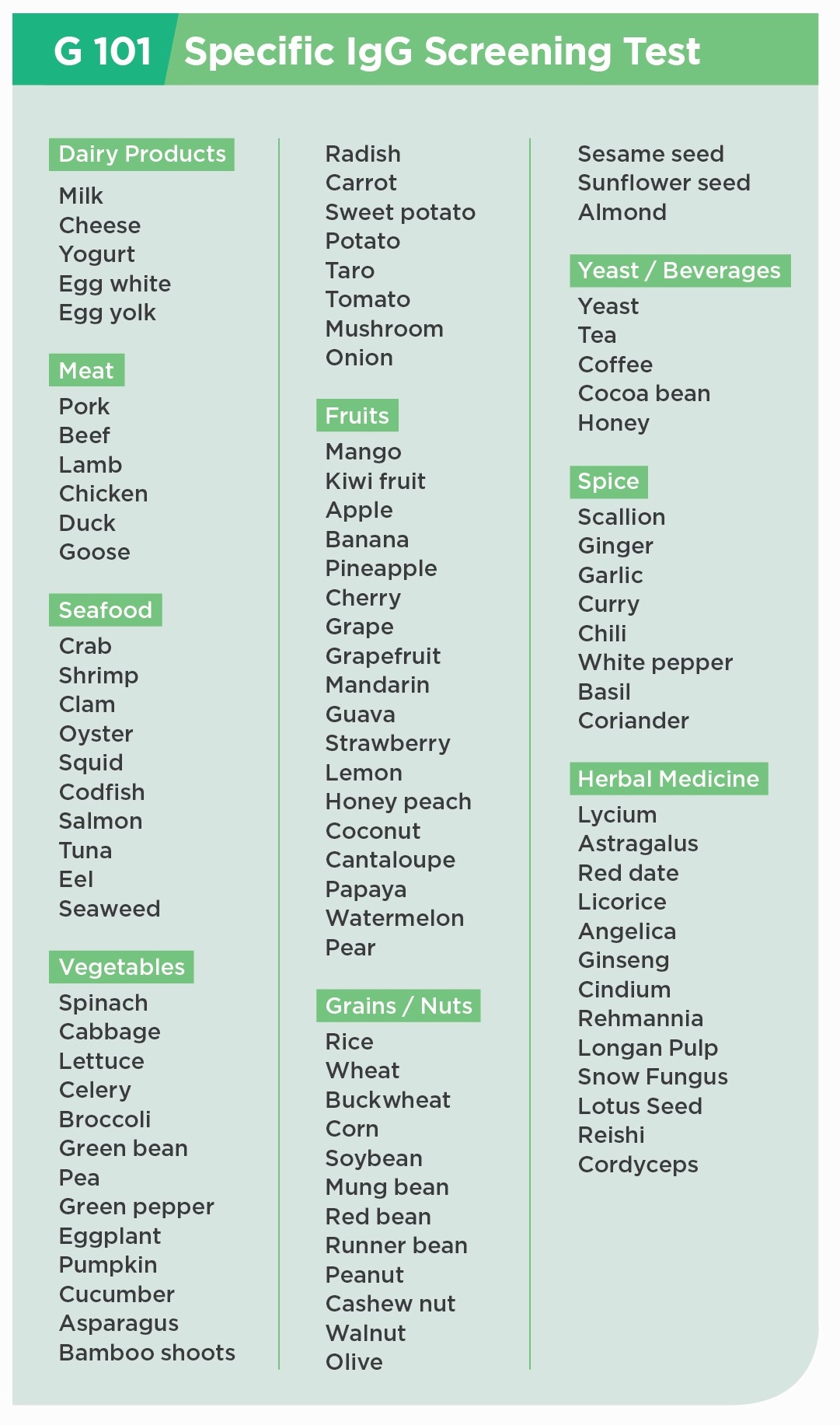 Redemption Instructions

Reservation required. at least 4 days prior to appointment date. Walked-in is strictly NOT allowed

Booking subject to Doctor's availability.



For non-Malaysian purchaser, a passport copy is required for registration purposes

Call/Whatsapp Booking Hotline for booking.