11 Jul

0 Comment(s)
2019 View(s)
Ecoheal Air Purifier
Bask in the yearning and love for nature with every breath you take. Experience for yourself the freshness of the forest and its health benefits. The answer to your longing for nature, Bring the forest home with Ecoheal Photosynthetic E-tree.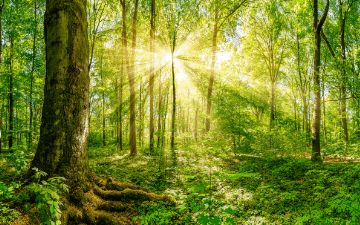 The worsening outdoor air quality is a cause for concern. But the indoor air might not be any safer. Volatile organic compounds, allergens and microparticles pose hidden challenges to healthy living.
Ecoheal Brings You The Purity And Freshness Of Nature
Ours advanced PHIT™ - PHOTOSYNTHETIC IONIZATION TECHNOLOGY differs significantly from conventional air purifiers using the principle of the oxygen cycle in nature.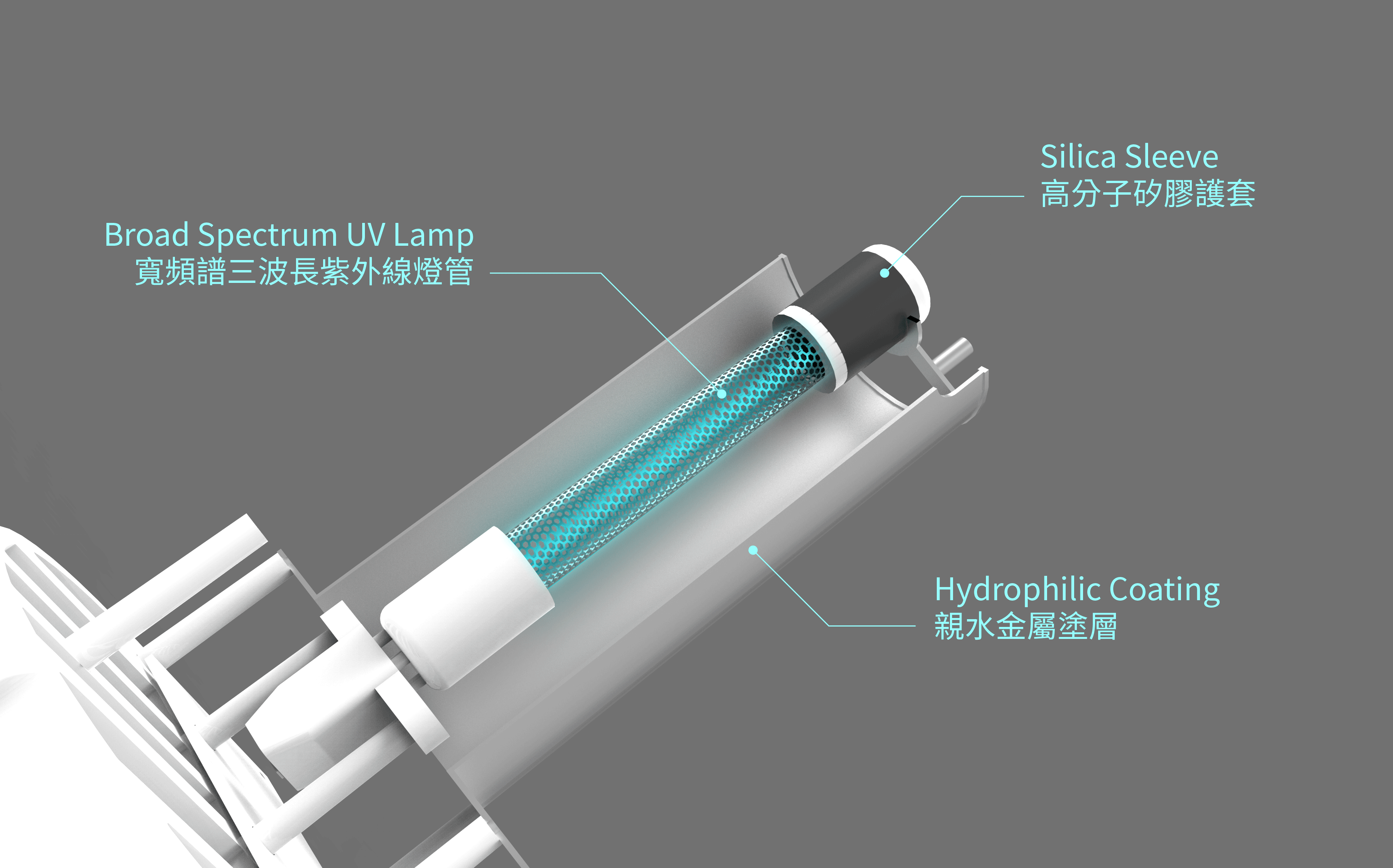 Ecoheal mimics nature ecology indoors using sunlight and water.
It continuously converts every liter of indoor air into 177 quadrillion purification factors to create the freshness of the forest indoors.
How Does Purification Factor Work?
The purification factors released by Ecoheal Photosynthetic E-tree actively neutralizes harmful particles in the air, such as benzene and formaldehyde, into harmless carbon dioxide and water.
Clearing the air of smoke, odour or poisonous gases, purification factors spread in the air and destroy any pathogen that comes into contact.
This greatly reduces the spread of pathogens and mites indoor,thus effectively reducing allergies and respiratory discomfort.
The purification factors actively bind to suspended particles less than PM2.5 causing these particles to fall to the ground as dust. Clearing the air of these pollutants prevents them from being breathed in. Keeping your family safe with every breath.
The purification factors work continuously to disinfect indoor air, including cleaning up food left in the open.
Ecoheal Certified by Authorities
Ecoheal Photosynthetic E-tree protects you and your family. Keeping your mind at ease. No filter or consumables to replace, low energy consumption of 7W and silent operation!
Tested and certified by national testing authorities to eliminate over 92.6% of toxic substances such as formaldehyde, benzene and ammonia.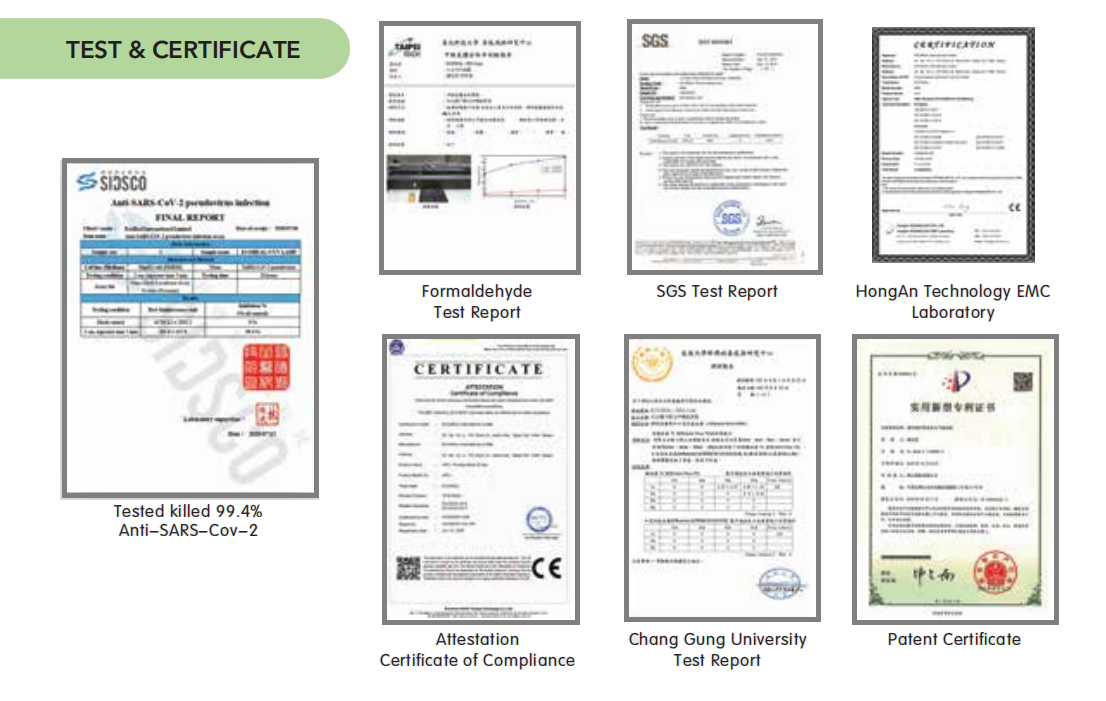 Achieve simple and beautiful living with this green and sustainable purification concept.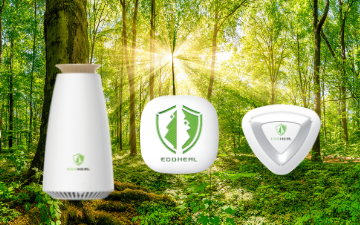 Bring the forest home with Ecoheal Photosynthetic E-tree