Photosynthetic E-tree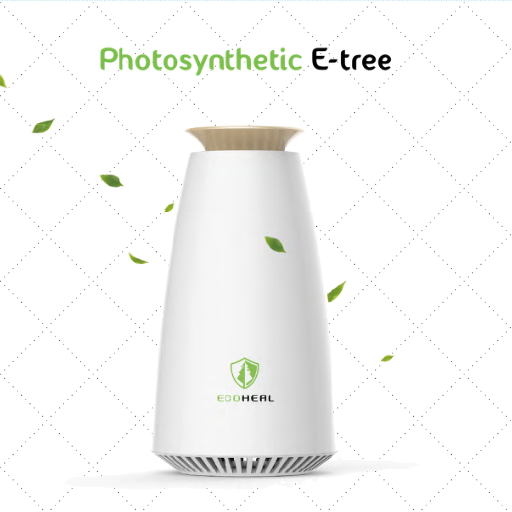 Pioneering a novel cleansing concept for simple and beautiful living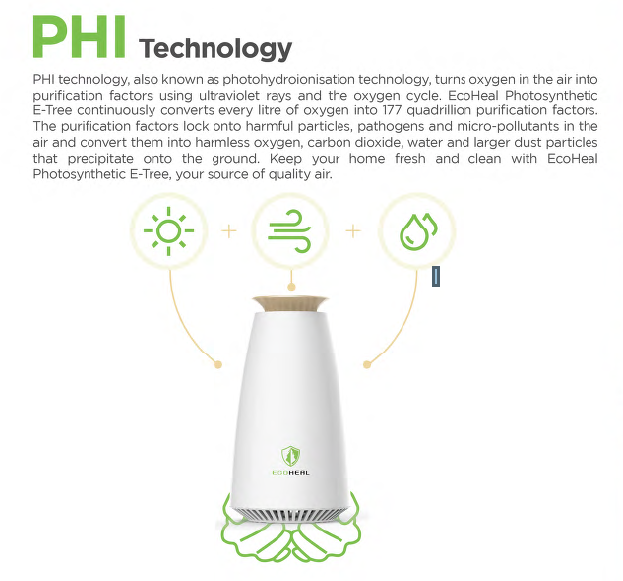 A total solution that purifies air down to the nano level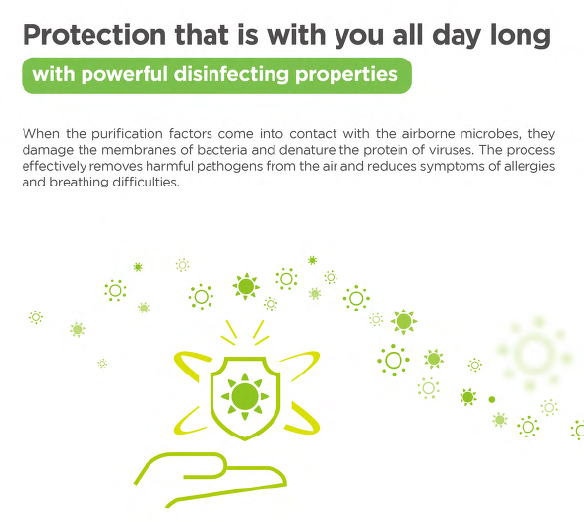 Removes 99.99% of pathogens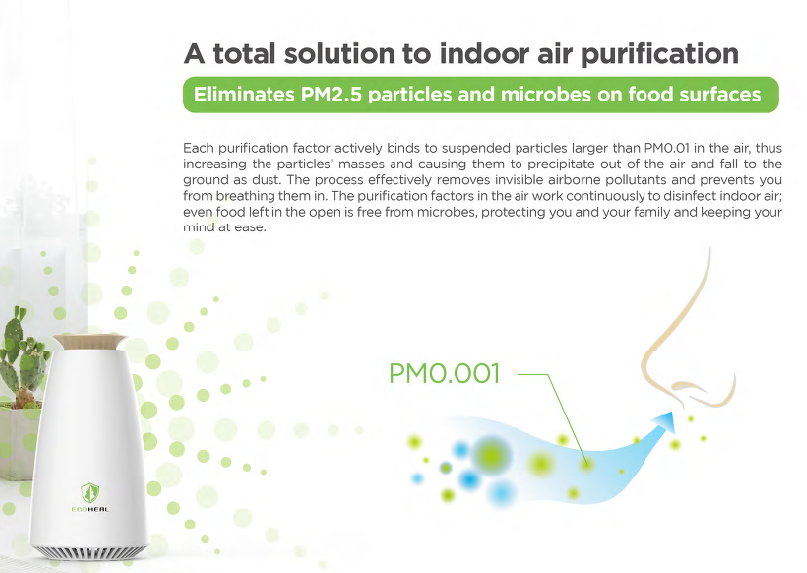 Active air purification

Reaches into every nook and cranny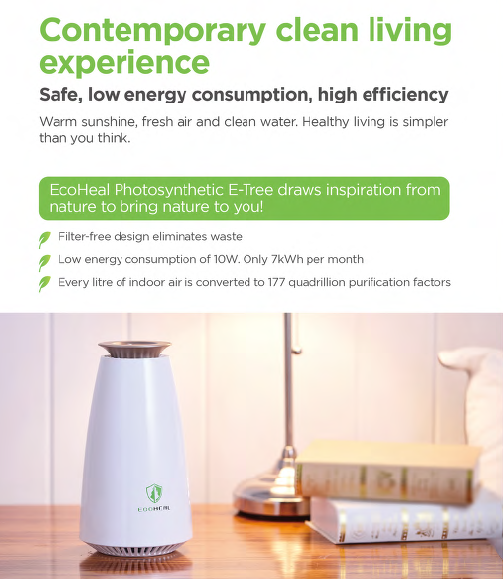 Enjoy a clean, comfortable and healthy lifestyle
the eco-friendly way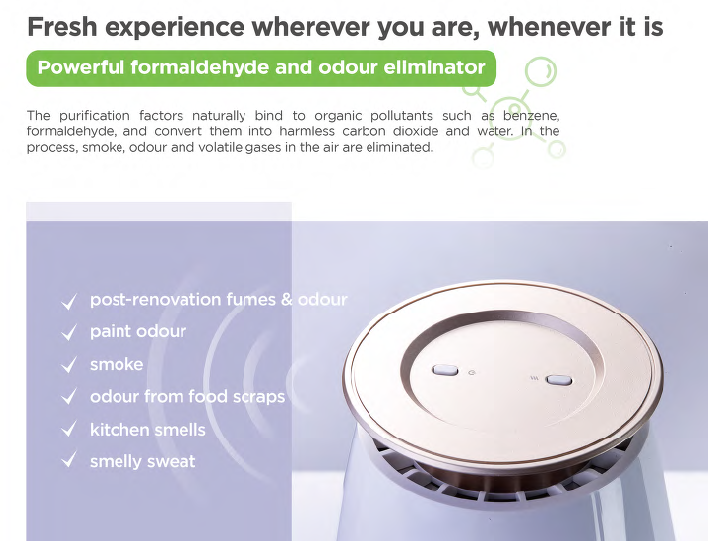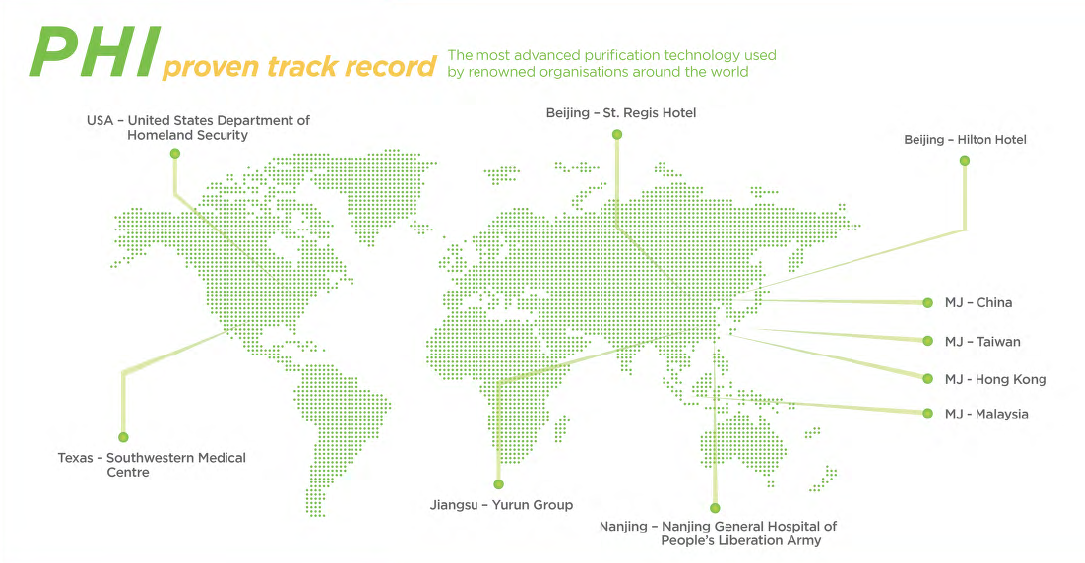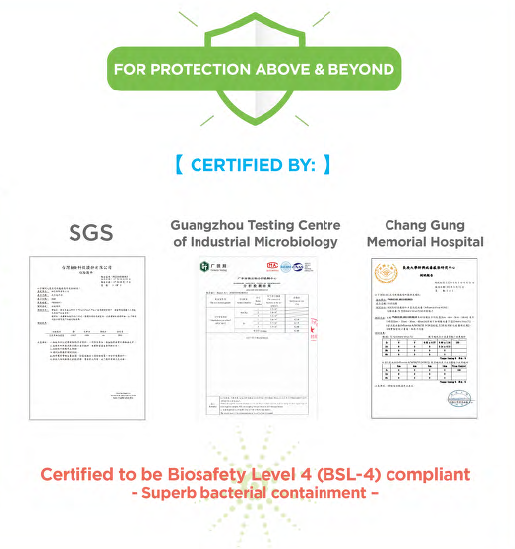 Premium Air Purifier anti virus

Ecoheal has 4 functions:
Purifier: Remove pollutants and allergens from the air
Ionizer: Decomposition of organic compounds in the air
Sanitizer: Eliminates microbes and viruses
Sterelizer: Disinfects the air
Eliminate cigarette odors
Instantly eliminates the spread of viruses and bacteria in sneezing
Eliminates microbes on the surface of food by removing 0.01 PM particles
This innovation is based on Photo-hydro-ionization (PHI) technology, which simulates the natural interaction between sunlight, water and chlorophyll. The proactive PHI technology decomposes and interacts with the equivalent of light and water to obtain the air of ultimate purity.
Specifications
Low power consumption: Extremely economical with less than 10W
Measurement : Bottom diameter 132 mm, Top diameter 82 mm, Height 250 mm
Weight: 75 gr
No filter
Suitable for an area of 20-50 sqm
Ecoheal Photosynthetic e-Tree
​A high end innovative air purifier without filter which combine ionizer and sterilizer to breathe clean air at home or in the office.
A three in one air purifier
Ecoheal is inspired by the natural process of photosynthesis of plants by the technology of Photohydroionization, PHI. A high quality of oxygen is produced with light, water and oxygen which is the most efficient and natural air purification process.